Remove the root cause of Acne, Blackheads and Pimples in minutes!
Getting rid of your pesky blackheads can be quite tricky and could lead to serious infection if not done correctly. That is why our Blackhead Vaccum Pro is the ultimate solution!


Benefits

Diamond skin peeling: The exfoliating tip provides a non-invasive treatment to rub off top skin layer removing the dead cells. Making skin smoother, with a more refined texture and firmer by stimulating natural cell renewal.
Facelifting: The vacuum lift system creates a gentle stimulating massaging action, stimulates microcirculation, with a firming effect on the skin.
Wrinkle removal: Unique small elliptical hole design, gently massaging the face, stimulating blood circulation and cell renewal therefore reducing the appearance of fine lines.
Deep pore cleansing: Unique small round hole design, perfect for blackhead and acne removal. It thoroughly removes dirt trapped in pores, hence reducing acne.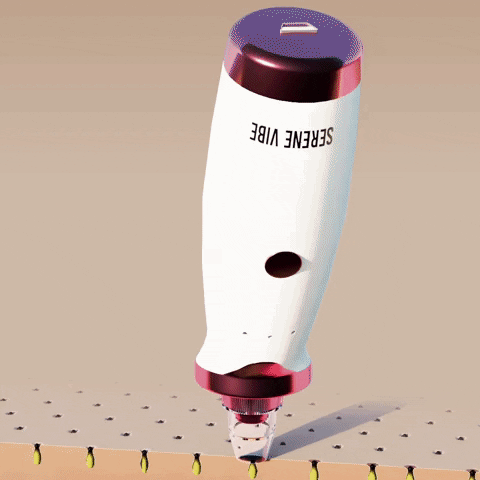 The 5 different heads

Diamond Head: With more than 100 thousand natural mineral microcrystalline particles and high absorption, it can scrub and exfoliate the dead skin as well as sucking it out, so to repair skin and remove wrinkle and acne without hurting skin. This can be used on any area on the face (except the area around the eyes)
Big Circular Hole Head: With strong suction, it can remove blackheads effectively, promoting blood and lymphatic circulation allowing the skin to rejuvenate again! Can be applied to blackheads and V face. This can be used on any area of the face (except around sensitive areas such as the eye)
Small Circular Hole Head: Suction is weak, which is perfect for removing blackhead at sensitive areas (such as the area around the eyes)
Elliptical Hole Head: Perfect for increasing skin elasticity and removing heavier wrinkles, especially around the corners of the mouth. The stimulation of microcirculation keeps skin tight and prevents the growing of wrinkles. 
Oval Hole Head: Perfect for firming skin and removing fine wrinkles. Suitable for areas where fine lines appear, preventing the growth of fine lines and wrinkles. Using area: Can be used on sensitive areas, such as the corner of the mouth and other areas.


Our Guarantee
Don't love your Blackhead Vacuum Pro? No worries! Our risk-free 90-day money-back guarantee has you covered.

If it's not living up to your expectations for any reason, simply send us an email for a full refund.
Feel confident every time you leave your home!
Free Premium Shipping
FDA Approved Technology
100% Results Guaranteed
Free Premium Shipping
FDA Approved Technology
100% Results Guaranteed